County Commissioners unanimously banned any type of hydraulic and acid fracturing, known as "fracking", to extract oil and gas from the ground in Broward County.  The vote comes as the Florida Legislature contemplates a series of bills that would stop local governments from regulati ng the practice. 
"This is about protecting our water supply and environment," said Commissioner Beam Furr, who brought the ordinance to the Commission for a vote.  "We're discussing a ban on fracking today and at the same time state lawmakers are discussing taking away our authority to do so.  We must ban this now." 
Fracking involves the pumping of huge amounts of water, sand and chemicals into the ground using extreme pressure to recover oil and gas deposits.  Oil and gas companies are not currently required by federal or state law to disclose formulas used in fracking.  
"This is Tallahassee once again trying to take away the authority of local elected officials who represent the people who live in Broward County.  This is a critical issue for us.  If necessary, I'm in favor of pursuing appropriate legal remedies to enforce this ordinance," said Bro ward County Mayor Marty Kiar.  
Dozens of people attended a public hearing to tell Commissioners they opposed fracking and spoke in favor of the ordinance to ban the controversial practice. An application to drill an exploratory oil well in the Florida Everglades, just west of the city of Miramar is currently under review by the Florida Department of Environmental Protection.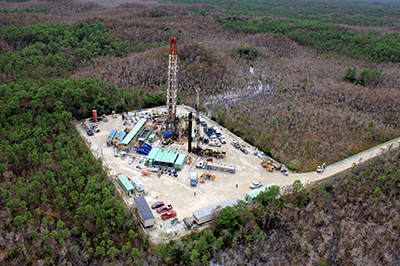 Public and private water utilities across Broward County rely entirely upon groundwater sources, including the Biscayne and Floridan Aquifers for drinking water supplies.  The Floridan Aquifer alone is the source of drinking water for ten million residents. 
Many of the chemicals used during the fracking process have resulted in thousands of documented cases of water contamination and adverse effects on human health and the environment in the United States.