Buffalo Exchange Gives Fur Back to Wildlife through Annual Coats for Cubs Drive — Bring Your Old Coats to Hollywood Boulevard Store by April 22 to Help Injured and Orphaned Animals
Buffalo Exchange, a pioneer in buying and selling recycled fashion, has begun collecting furs for its annual Coats for Cubs drive. Until April 22, customers can donate real fur coats and trimmings at the Hollywood store or any of the 49 Buffalo Exchange locations across the country. All collected furs are then sent to wildlife rehabilitators, where they are re-purposed into bedding that nurtures recovering wild animals, providing more warmth and familiarity than other options like towels and sheets.
"It really helps the animals to have something to snuggle into," says Jody Raines of Illinois Valley Wildlife Rehab. "It appears to relax them and makes them easier to work with. Every baby heads right to the fur hiding place when I take them in."
According to Buffalo Exchange Vice President Rebecca Block, "Our Coats for Cubs drive is a unique way to give back to wildlife conservation. It helps injured and orphaned wildlife by keeping baby animals warm and minimizing human contact during the recovery process. It also gives our customers another way to recycle these kinds of items."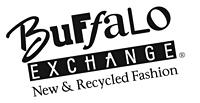 The program has seen great success since 2006, when Buffalo Exchange joined the Humane Society of the United States in its collection efforts. The family-owned resale chain, which is now the sole operator of the drive, has collected and distributed over 13,644 furs to wildlife rehabilitators nationwide. Last year alone, Buffalo Exchange collected 1,390 furs to give back to the animals. Visit CoatsForCubs.org to learn more and see photos of some of the animals who have benefited from donated furs.
Click here for photos of wildlife with donated fur.
For information, call the Hollywood store at (954) 921-6589 or visit them at 1916 Hollywood Blvd.
Buffalo Exchange is a sustainable business that works to protect the environment by reusing and recycling clothing. Customers buy, sell and trade clothing, giving it a second life and reducing clothing pollution and waste. Since its beginning in 1974, this family-operated company has grown to 49 stores in 20 states. More information about the company can be found on its website as well as Facebook, Instagram and Twitter.