Identity theft is one of the fastest growing criminal problems in the United States and a major issue in Hollywood. Thieves steal millions of dollars every year by using stolen information to apply for credit, make purchases, or cash fraudulent checks. Hollywood detectives Larry Van Dusseldorp and Geni Burts from the police department's Economic Crimes Unit, recently gave a presentation on the problem of identity theft and how people can protect themselves.
"It is important that we educate the public on this problem. Identity theft is growing and people need to know how to protect themselves," said Dusseldorp.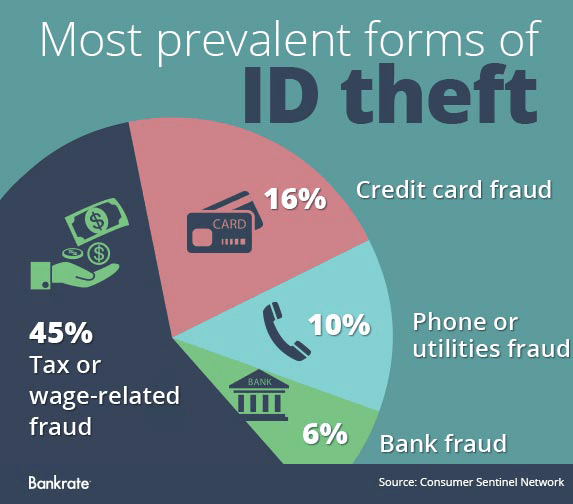 Tips to prevent identity theft include:
Never leave your purse, wallet, phone or vehicle registration unattended in a vehicle.
When discarding documents containing personal information such as date of birth, social security number or banking information, be sure to shred them.  The City of Hollywood hosts free document shredding services for the community. Contact the Records & Archives department at 954.921.3545 to find out when the next one will be happening.
Don't disclose your social security number to anyone unless you're absolutely sure they represent your interests.
Be sure your WiFi connection is secure and be cautious using free Wifi. A VPN would provide an added layer of online security.
Common scams tend to involve falsified checks. Don't deposit or cash a check received from an unknown party or a party hiring you to cash checks.
Dusseldorp said that many people have received threatening phone calls from a person claiming to be a representative from the IRS or FPL demanding money. Neither the IRS nor FPL would do this. He recommends calling the police if this happens.
Florida ranked 3rd
highest in rates of identity theft
Florida ranks third for identity theft complaints per capita with 44,063 recorded in 2015. And it's the top state for fraud and other broader types of consumer complaints, according to Bankrate.
"We have two detectives working on fraud and identity theft. It is a growing problem," said Dusseldorp. "We want people to call us if they have been victimized by identity theft." If you have been a victim of fraud in Hollywood or if you have questions regarding a suspicious transaction, call 954-967-4411 and ask for a fraud unit detective after you have made an initial police report.
Those who believe they are a victim of identity theft should go to www.ftc.gov to obtain a free credit report. The site can also be used to contest fraudulent bank activity, or place a freeze on your credit bureau file.  Contact the Identity Theft Resource Center at 1-888-400-5530 or visit www.idtheftcenter.org for more information.